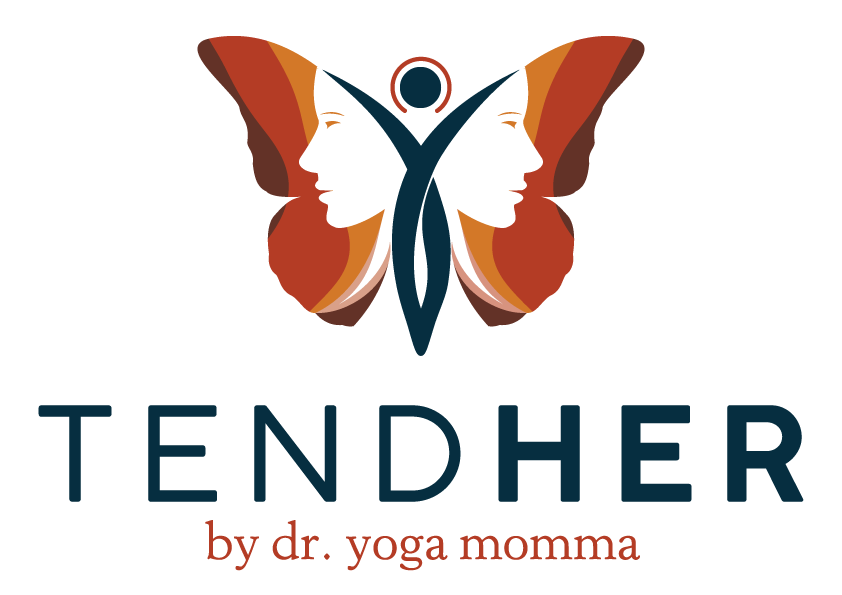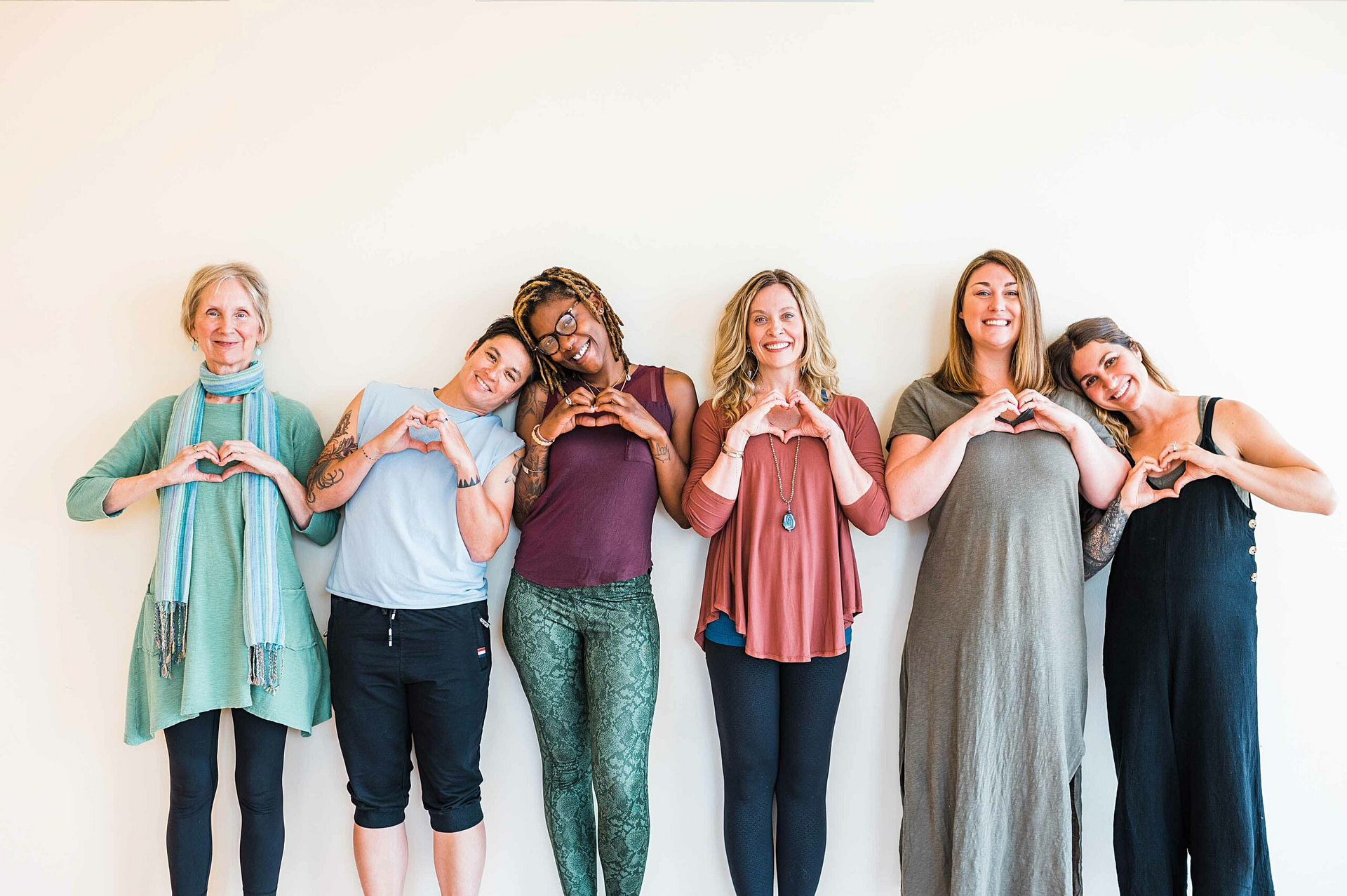 Urban Renewal Retreat
Sept 23 – 25, 2022 
Hotel Vetro, Iowa City
We had an amazing online experience with over 1000 women in attendance for Tend Her.
The team from TEND HER want to meet some of you live and in person, with an opportunity to take the explorations from TEND HER even deeper. In this weekend long workshop, commit to a return to your body, your heart, your intuition, and to connection with yourself  and others.
Were you moved by the TEND HER experience? Are you wanting to continue to grow and nurture the seeds you planted during the program? Are you needing a reset as we start the season of Autumn?
Let us help you keep your momentum going.
Here is what to expect from the weekend:
Friday, September 23 , 6-9PM
Welcome circle, Orientation, Intention Setting, Cacao Ceremony + Sound Healing
Saturday, September 24
8:30-10AM  Yoga with Betsy & Fannie
10:30-11:30 Break out Group #1 (see below for details)
11:45 -12:45  Break out Group #2
1-2  Lunch Break
2:15 – 3:15  Break out Group #3
3:30-4:30  Break out Group #4
4:45-5:45  Break out Group #5
6-7:30  Dinner on your own (there are numerous places within walking distance for all your dining needs)
7:30-9:30 Conscious movement + Yoga Nidra
Sunday, September 25
8:30-11  Yoga, Integration work, Preparation to Return Home
---
You will attend 5 different breakout sessions with our TEND HER team.  
Return to the Body Breakout: Join Betsy as she helps you strengthen the connection between you body and mind with somatic based healing work and making contact with your inner healer.
Return to Your Voice Breakout:  Join Andrea as she help you understand your story and the importance of your inner narrator.
Return to Connection Breakout: Join Fannie as she leads you through the power of "mothering each other" and receiving compassion/care
Return to Intuition Breakout: Join Monica as she takes you on a journey of using art and creativity to explore your intuition.
Return to the Heart Breakout: Join Kate as she helps you explore your heart's desire and the steps to make this a reality.
---
Women are social beings.  When stressed, our first inclination is to "tend and befriend".  Healthy, safe circles of women that encourage authenticity are some of the most powerful, healing forces known to humanity.
There are many cultural factors that weaken women, so banding together in a supportive space can do wonders for a woman's outlook.
We hope you give yourself the gift of this weekend to release, reclaim, renew, and return to yourself.
*Note: ALL ARE WELOME to this program.  Although it builds on concepts covered in the Tend Her 2.0 program, it is a stand alone experience.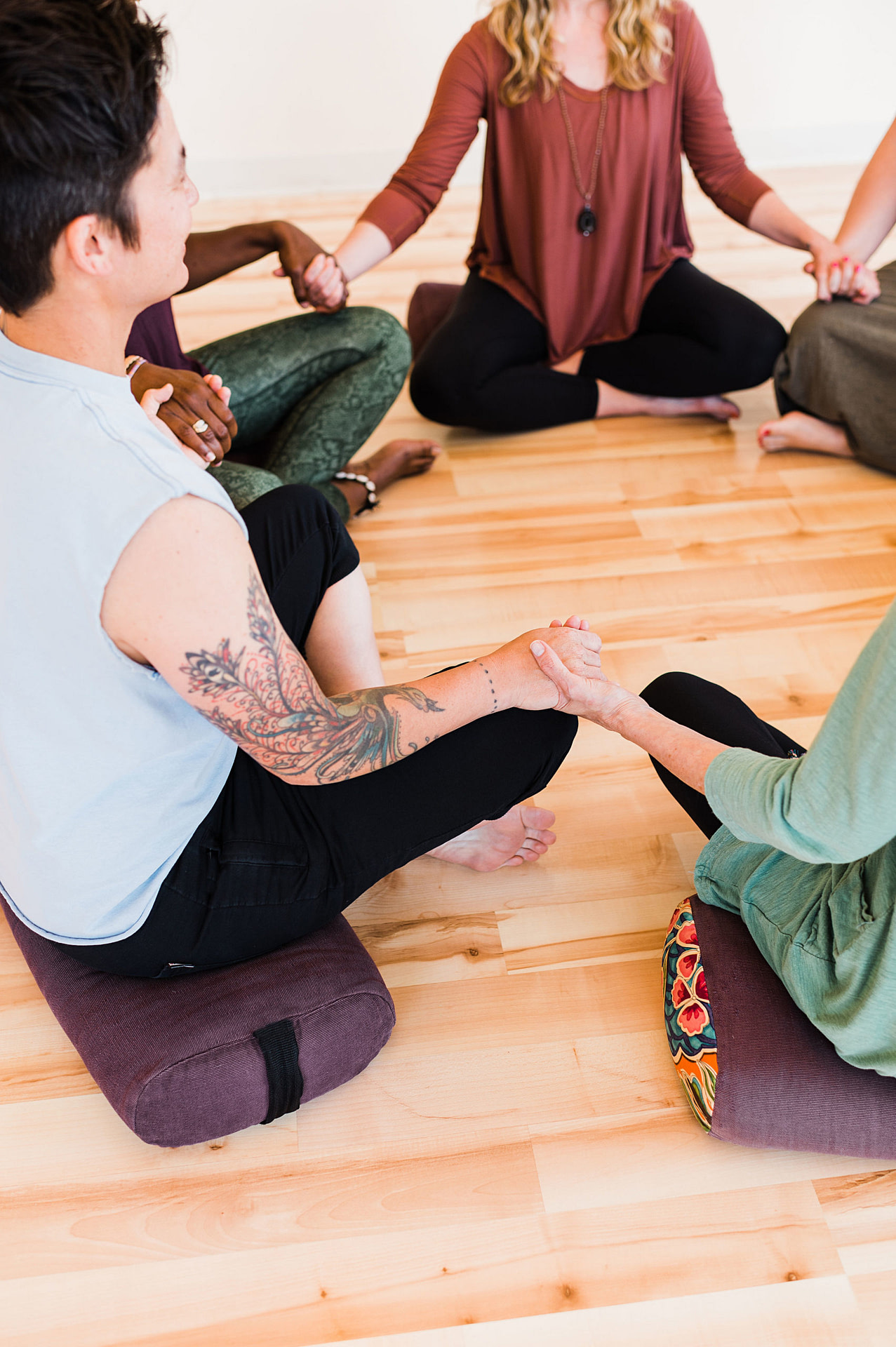 THE PROGRAM
Large Group Sessions
We start out the weekend and conclude the weekend all together. Additionally, the yoga classes on Saturday and Sunday morning, and the yoga nidra on Sunday night will be with the full group.  Please bring a yoga mat.
Small Group Sessions 
Break out into small groups for 5 sessions on Saturday with our Tend Her team for more intimate connection with the teachers and participants.
You will attend all 5 break outs.
Return to the Body Breakout: Join Betsy for "You Store Your Issues in Your Tissues: Ways to Release and Lighten Up the Body".   Our body is one of our greatest teachers, truth tellers, and allies.  Yet, our relationship to our body is often marked by shame, disappointment, and mistrust.  In this session we will move toward connection and reverence for the body, using somatic based practices.  From this more embodied place, we will meet our "inner healer" in meditation to receive guidance about what we most need for our highest possible healing.
Return to the Heart Breakout: Join Kate for "Manifesting Your Heart's Desire". This workshop will guide you in tuning in to your heart to connect with your desire.  We tend to create what we imagine, so we will get clear on our heart's desire and take the first step to not only imagining it, but claiming it.  In an effort to help manifest our desires, w e will explore what is getting in the way of your desire and the importance of balancing the masculine and feminine energies.  You will learn tools to support you in taking daily action to support your heart's desire as you return to daily life.   
Return to Intuition Breakout: Join Monica for "Creative Rebirthing".  This hands-on workshop is an invitation to be nonjudgmentally present with your inner wisdom as it speaks through the visual realm. Monica will guide you through an intuitive art exercise as a practice of creative engagement with whatever stage of personal transformation might be occurring for you. There is great power in approaching the page without an agenda. As our drawings unfold, we will listen to them and learn from them, rather than directing them. In doing so, we create the opportunity to practice courageous exploration and connection to intuitive intelligence. This will be a safe, supportive space for you to explore your non-linear, creative side, engage with the mystery, and deepen into radical self-acceptance. No artistic experience or "ability" is needed; this workshop is about the process, not the product.
Return to Connection Breakout: Join Fannie for "Tending Ourselves and One Another". In this session, we will explore the deep care we long to receive and give.  Rather than constantly giving, we will open ourselves up to listening and receiving.  In sacred circle and connection, each of you will experience the nurturing power available to us. Supported by the archetype of Mother, we will rest, laugh, cry and share as we come home to ourselves and one another.
Return to Your Voice Breakout:  Join Andrea for "Restory Your Life: Starting with your Inner narrator.  When you were born, your view of the world was pure, an open page waiting for its first ideas about what it is to be an embodied spirit. From there, your view of the world and of yourself began to be built. Throughout our lives, we are given stories that become part of our worldview, many of them from childhood. 'Starting With Your Inner Narrator' is step one of a multi-step process to coming to a new foundational way of seeing your life. It is about getting to know the voice inside your head and understanding where, and even who, she came from. Once you've empowered yourself to understand this internal framework, you can begin the process of re-creating it piece by piece from a place of wholeness. You can begin a process, and a life, where you have consciously chosen the foundations from which you are living. 
PRIVATE Session Opportunities 
Book 15-minute coaching sessions with Kate, reiki sessions with Monica, or chakra sessions with Betsy throughout the weekend. 
CACAO CEREMONY
Cacao is a powerful plant medicine that is thought to be a heart-opener that promotes  connection.  People often feel a mood elevation and uplifting energetic state after drinking cacao.  We will engage in a beautiful ritual with intention setting to accompany this ceremony.
Yoga + Sound Healing 
On Saturday and Sunday morning join Betsy & Fannie as they co-teach an all levels yoga class, integrating meditation and sound.  On Saturday night, enjoy a yoga nidra session with Fannie, as well as sound healing and mindful movement.
 $499 for weekend
Places to Stay
The  entire retreat will take place at the Hotel Vetro Conference center, right in the heart of downtown Iowa City.  This location is walking distance from numerous restaurants and shopping.   Right in the building is the Bread Garden Market with a many options for dining.  A block of rooms has been reserved for our event at the Hotel Vetro at a discounted rate of $149 per night.  To secure a room at the Hotel Vetro at this reduced rate,
please visit here.
 To secure a room at the Chauncy (1 block downt the street),
please visit here.
About Your Guides
Betsy Brandl Rippentrop, PhD, is a licensed psychologist, certified yoga and meditation teacher, and Reiki master who uniquely blends science, psychology, mysticism and spirituality into her yoga classes and private therapy work. She guides people into courageous awareness of their body and mind, and is especially adept at translating complex concepts into practical tools that can efficiently shift our state of being.
Betsy also owns Heartland Yoga, maintains a psychology practice focused on integrating yoga into treatment, has written multiple academic papers on the mind-body connection and is author of Chakra Healing: Restore balance to your body, mind, and spirit through the seven energy centers.  She is the co-host of Tend Her wild podcast.
Visit her at dryogamomma.com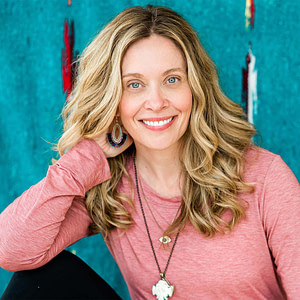 Kate Moreland is an experienced leader and certified coach who understands the struggles of career decisions, leadership, and finding the right cultural fit. After a decade of practicing law, Kate recognized that she needed to make a change. For the past 12 years, Kate has been coaching others as they explore interests, uncover strengths, and consider career moves. She has a certificate in the Science of Well-Being from Yale and is the Co-Founder of Her Experience, a revolutionary retreat for women. She is the co-host of the Tend Her Wild podcast.
https://www.katemorelandcoaching.com/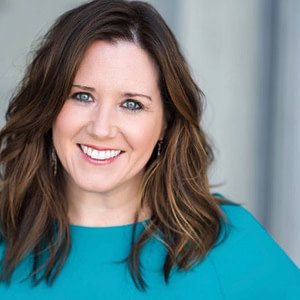 Andrea Wilson combines writing and narrative therapy to create deep exploratory experiences for women and girls to connect with their true selves. Using methods of deconstructive empowerment, she helps people harness the psychological tools to create and live from new stories of personal power. She is the director of the Iowa Writers' House and leads her own private therapy practice, A Write Mind. You can find more information on working with Andrea by emailing her at andrea@iowawritershouse.com or by visiting www.awritemind.com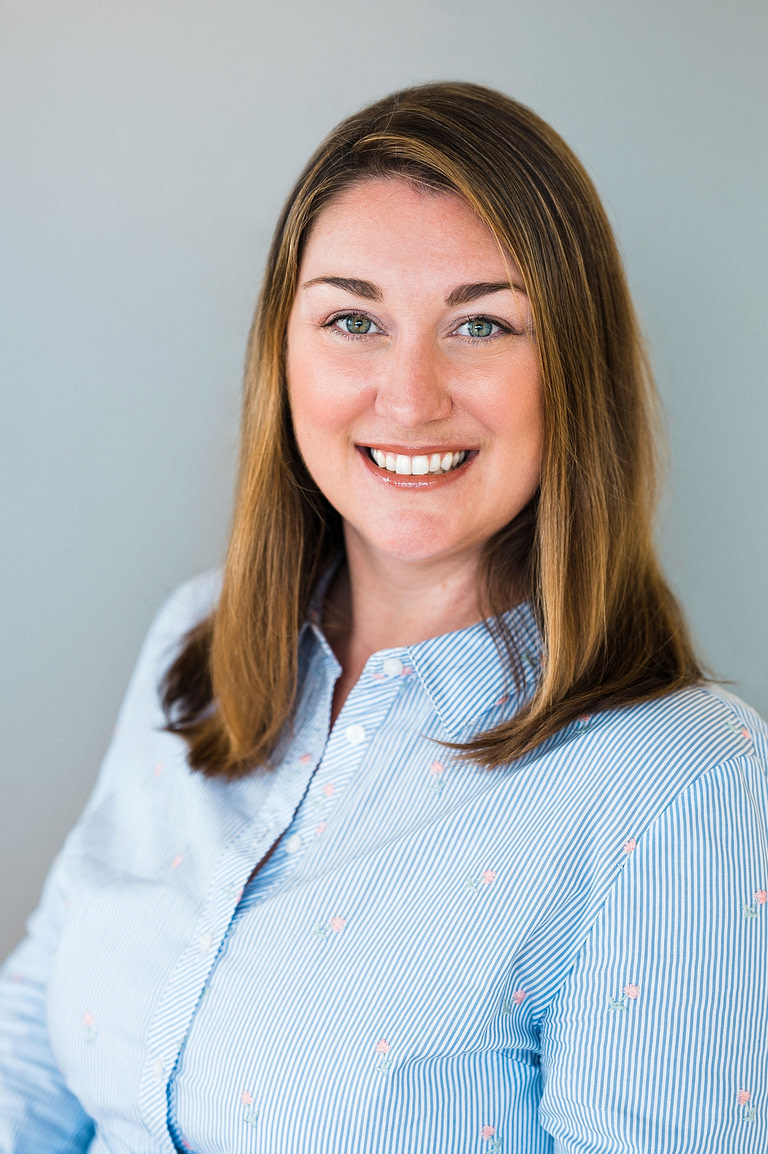 Monica Basile, Ph.D., is a Certified Professional Midwife, Reiki Master-Teacher, Licensed Massage Therapist, and visual artist living in Iowa City. With over 25 years of experience as a healer, midwife, and educator, she is passionate about helping people experience beauty, enchantment, connection to the earth, and inner peace through honoring the seasonal and cyclical transformations of life. Drawing on her ongoing herbal studies and lifelong connection with plants, her art practice currently focuses on botanical illustrations as meditations on the spiritual-material interconnectedness between humans and ecosystems. Monica is a mother and a longtime yoga and meditation practitioner. She believes in the power of gentle compassion, the wisdom of the body, and the light within all beings.
www.ravenandmagnolia.com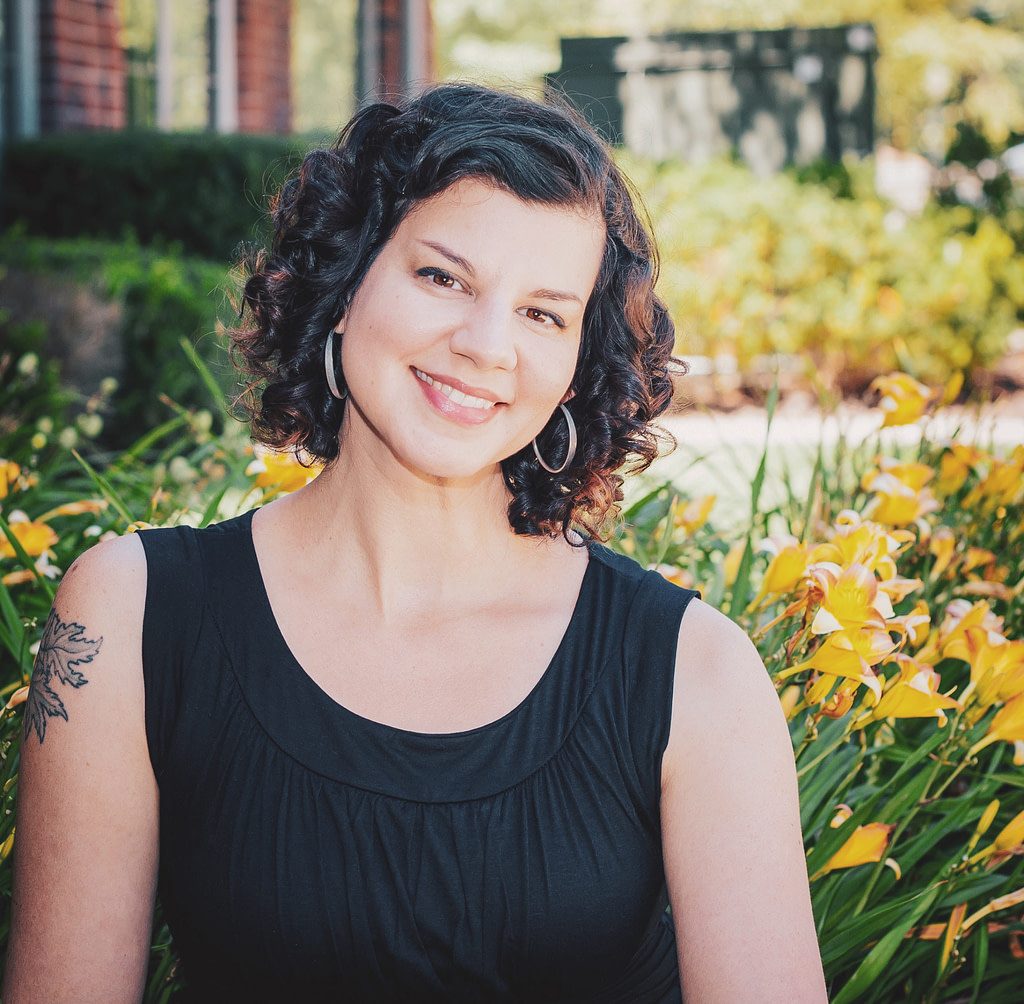 Fannie Hungerford, is a creator, teacher, spiritual seeker, and guide based in Iowa City, IA. Her teaching and work are grounded in the psychology and energetics of Yoga and Tantra and is informed by the interconnectedness of all things, the beauty of the human spirit, and the deep wisdom of the Earth. Leaning on her core values of authenticity and connection, she specializes in yoga nidra, chanting, creative expression, and bringing people together for experiences that lead them into the spaces of deep knowing and heartfelt being. Fannie is on faculty at the University of Iowa, teaching Yoga (practice and philosophy) in the Theatre Arts Department, and is also a graduate student at Mount Mercy University, studying to become a Marriage and Family Therapist. She leads retreats, yoga teacher training, and seasonal classes. She has 3 kids and loves tacos.
www.fanniehungerford.com.