Betsy Brandl Rippentrop, Ph.D
Yoga & Meditation Teacher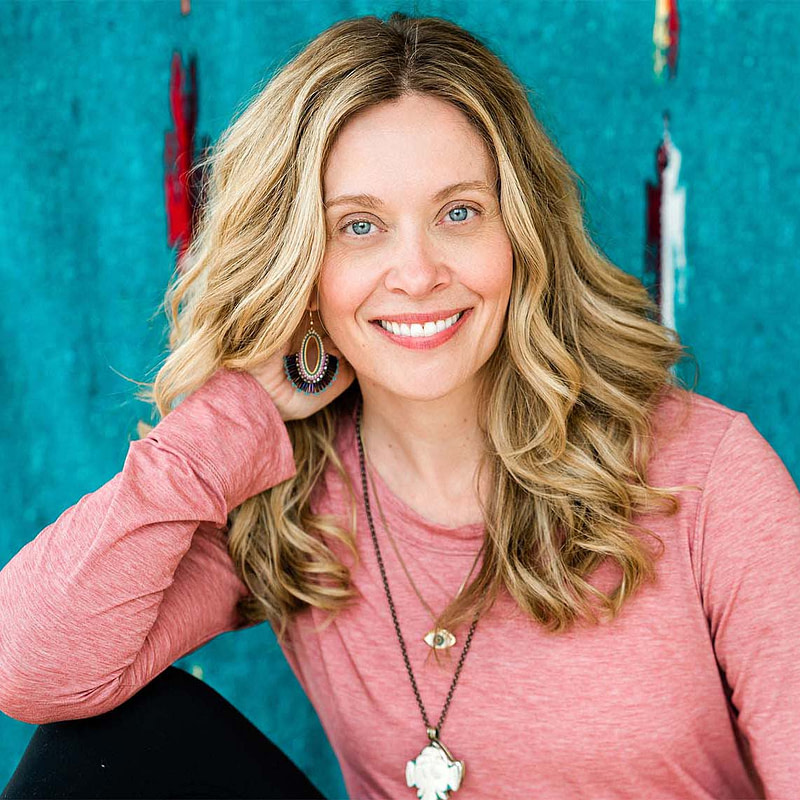 Betsy Brandl Rippentrop, Ph.D
Yoga & Meditation Teacher
Blending Psychological Science
+
Ancient Wisdom
I have a foot firmly planted in both psychology and yoga. I firmly believe in the efficacy of both, AND, have seen a synergistic effect when yoga and psychology are integrated. It seems they are greater than the sum of their separate parts.
Yoga needs psychology.
psychology needs yoga.
This site is dedicated to yoga teachers and yogis interested in yoga for trauma and mental health. It is also dedicated to mental health practitioners interested in integrating the body into psychotherapy. Finally, it is dedicated to all individuals wanting to balance and enhance mental health amid these challenging times. I believe that change always starts at the individual level and trickles out to the collective.
In the yoga practice, emotional issues arise. With the creation of space in the body and the clearing of unbalanced energy patterns, old emotional and reactive patterns inevitably emerge (sometimes with a vengeance). Yoga is essentially the opportunity to move toward higher states of spiritual development, and psychological issues that are not addressed will cause distortions or prevent growth. Our modern psychological framework can help address what yoga brings to the surface.
In the practice of psychology, we recognize, work with, and grow out of unconscious patterns. This process can easily get us stuck in our heads analyzing, recapitulating, re-experiencing, and intellectualizing. Psychology needs yoga to help us more fully inhabit the body, which is where our feelings and emotions lie. The practices of yoga allow us to go several steps deeper into creating energy shifts, establishing more space in the body, and altering our body habits away from patterns that maintain depression and anxiety. As a bonus, when we get out of our head and into the body, we often come in contact with a wiser part of ourselves, and the healing and solutions we need naturally emerge.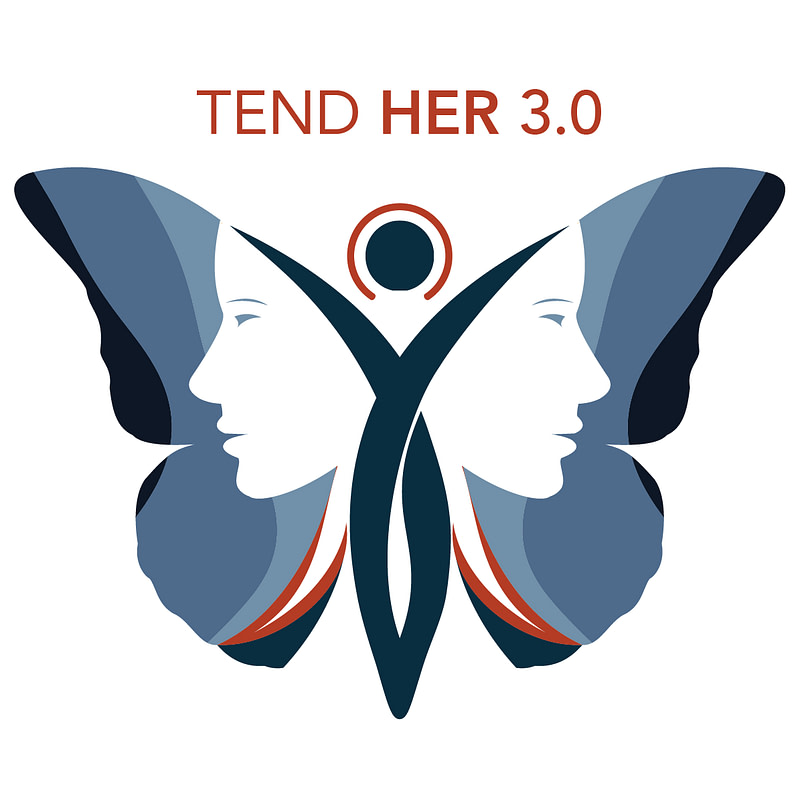 The TendHer movement began summer of 2021 when over 1000 women took part in our first TendHer online experience.  Tend Her 3.0 begins soon.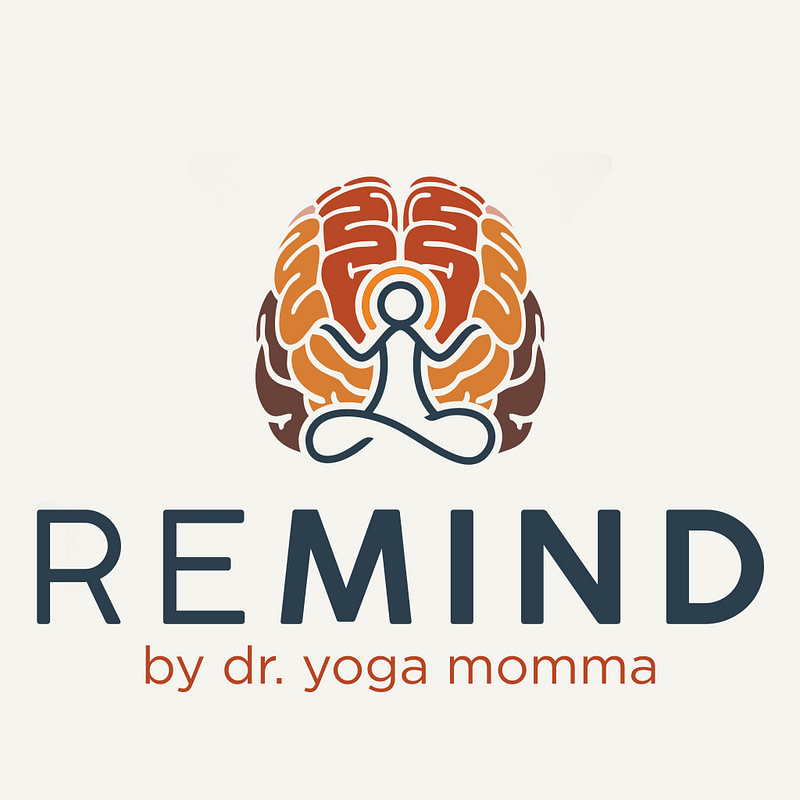 A 9-week course to enhance emotional resiliency through the integration of yoga, psychology, and neuroscience.
September 19-March 22, 2023
Journey for 6 months into a process of transformation as we heal, reclaim, and reconnect to our inner self.
I am eternally grateful that a friend introduced me to Betsy's TendHer course in 2021! Her mindfulness course, interwoven with her online yoga classes, provided much needed mind-body wisdom I hadn't even realized I needed to help me begin clearing through a mental 'fog' that was keeping me ensconced in post-covid isolation and depression due to traumatic events prior to the epidemic.
Since joining Betsy's first TendHer course, I've also participated in her ReMind course (twice) and ReClaim, as well as continued following her ongoing weekly online yoga classes. Each of these programs have increasingly given me a sense of inner strength, calmness and community connection I was sorely missing before.

In every class Betsy offers insight to assist in seeing parts of ourselves we hadn't before or had simply forgotten. She teaches how to nurture these often hidden parts of ourselves that actually make us who we truly are.

Finding Betsy and Heartland Yoga has been a great and lasting gift!
I love Betsy's classes! They are a powerful blend of getting into the physical and energetic bodies and information about the mind from wisdom traditions, yoga, and psychology. She has a talent for taking deep esoteric information and showing people how to use it practically.

She lives what she teaches so she's able to give examples from her life and this makes it easy to relate with her and what she teaches. All the classes I've taken from her: Yoga for the Mind, TendHer, TendHer 2.0, and her weekly yoga classes have been bright spots in my life. All of these classes are helping me understand myself on a deeper level and become aware of my strengths and weaknesses and work with them.

Before I was led to Betsy I was feeling stuck and unsure what to do. Since taking her classes I feel more hopeful about working through my blocks and enjoying more growth in my life. If her classes have caught your attention, go for it! You'll be glad you did.
The TendHer Retreat was such an intentionally cultivated weekend filled with meaningful practices, embodied experiences, and authentic connection. That weekend planted so many seeds that are still taking root in me.

I'm thankful for the phenomenal women who make up the TendHer team—for all the ways they show up fully and share their unique gifts and expertise with us. I feel lucky to live in this community and be surrounded by these inspiring people. It was a gift to witness and be part of this healing space.
I have attended Tend Her 1.0 and 2.0 and helped me to solve some deep emotional issues brought up as a result of my experience from the pandemic. I loved attending the classes I could live but, I appreciate the convenience of going back and watching the recorded sessions too. The guests added this year were extremely helpful and gave me a sense of strong women practitioners in the state of Iowa doing amazing work.

The narrative therapy work was deeply valuable and a great addition this year. I continue to do yoga nidra to get deep restful sleep almost nightly. I loved getting in touch with my inner artist again, apparently she is still here! I feel more whole as a result of the program. Participating in Tend Her helped me to feel like a part of a large and special group of women working to create healing in our communities.

I am so grateful for Betsy and her team of dedicated heroines who bravely shared their journeys. Everything has come together to support deep emotional and psychological healing. I have stopped addictive habits and my depression is in remission and I feel happy to be living my life here in Iowa. I had the courage to leave a 'bad for me' job and found a better one. This healing is due partly to Tend Her. I am swimming in a pool of golden gratitude!
Teacher, guide, friend, uniter, moonbeam—Betsy has an unique ability to open the hearts, minds, and bodies of so many people in so many ways.

Whether teaching a yoga class, sitting in a women's circle, or facilitating one of her powerful workshops, Betsy's wisdom, honesty, and kindness create a communal healing that is palpable. She is a gifted communicator who creates safe spaces encouraging group participation and personal growth.

Radiant, wild, grounded, authentic. Thank you Betsy for all that you are and all you encourage us to be.
Dr. Betsy Rippentrop is an innovator in the combination of mind-body therapy in the Midwest. I have personally benefited from her skillful combination of psychology and yoga care for over 8 years. During the pandemic, her online classes helped keep me balanced and connected. I am so thankful for her efforts. While initially I signed up for her yoga classes, I keep coming back for the deep work she invites us to do.

As a participant of Tend Her 1.0 and 2.0 I have grown as a person, learned how to take better care of my mental health and major depression is now in remission! Betsy has welcomed some amazing practitioners to join her that have added new dimensions to her offerings. Her podcast 'Tend Her Wild' with Kate offer great insight and her guest speakers are inspiring. She is amazing and I wish more people knew about the great work she is doing. If you are considering taking a class or workshop from her, do! You will be a better, happier and more whole person!
I have been a client and student of Betsy's for 10 years now, and she has played a pivotal role in my health and wellbeing. Her 100% acceptance of me, my doubts, my insecurities—combined with her 100% belief that I am capable of anything (despite all those fears, doubts, and insecurities) was just the spark I needed to break out of a depressive, confining rut and explore a different way of living.

With each of her classes (Primordial Sound Meditation, ReMind, Tend Her 1 and 2, and Yoga for the Mind), I gained a better understanding of myself and my fellow humans. I have so much more appreciation and compassion for being Human now, as a result of learning and working with her.

I love Betsy and cannot more highly recommend working with her!
Yoga with Betsy at Heartland Yoga for the past year has been central not just to my healing from trauma and a difficult life situation, but also to my rediscovery of joy and aliveness in my own embodied knowing.

If you are looking to yoga for exercise, you may find that anywhere. If you are looking for an authentic path to yourself through your practice of yoga with a compassionate guide and a supportive community, Heartland Yoga is there for you. Do not hesitate.
I have been a student of Betsy's for several years now and have had the pleasure of participating in her yoga and meditation classes as well as many of her special programs. I admire Betsy's ability to weave the ancient yoga wisdom teachings with modern day psychology and current science based information. It is truly a gift. Betsy is a wise, compassionate teacher and working with her I have experienced tremendous shifts in my life.

I now have this tool kit available when I struggle with stress, anxiety and difficult challenges in my life that allow me to deal with any challenge that arise in a positive manner. I have deepened my daily meditation practice, have physically, emotionally and spiritually found expansion, strength and release in my yoga practice and have benefited from connecting with others who may also be on this journey of self discovery and awareness.
I have been fortunate enough to experience both Betsy's yoga classes and her unique, effective approach to therapy. In both arenas, discovery through what my body has to teach me has been transformative and powerful.

I cannot recommend her enough!
I am so grateful for you, Betsy, and everything you've brought to my life the past two years—so much learning, growth, and encouragement of patience in my own trials, too. You are so appreciated.
I absolutely love seeing this new "wild" spark in you, Betsy. It seems like you came to yourself recently. You've always carried an amazing and beautiful light, but I've noticed a different energy lately. I notice this is in your tone and your words. You appear more carefree and peaceful. It's a beautiful sight! Thank you for the Podcast, Wisdom Wednesdays, and all the other gifts you bring to this world.
A wholehearted thank you and supreme bow of gratitude for your incredible yoga guidance and wisdom through covid. You truly were and are a bright spot!
Thank you so much for offering your service to us all by sharing the learnings you've gathered in your life and inviting us into the community to hear them and share our own feelings and discoveries. As you pointed out, offering service, inviting disclosure, and feeling the warmth of community are all such profound avenues for healing.
I've been following along with all that you are doing, and I'm so impressed and inspired!
She is a fantastic Yoga teacher with a sound foundation of applied psychology and presents in a way that helps you evolve more quickly in the search for internal peace
Thank you, Saturday yoga is one of the things that helps keep me sane in today's world.
I want to express my deepest gratitude to you. You & your work are making a big difference in the quality of my life. I honor you as a great & marvelous teacher. Thank you for your presence & for all the opportunities you create to help people learn, grow, be healthy, & make the most of our lives!
Thank you so very much for being you! I am in Tend Her 2 and have also been participating in your free yoga … kind of. I have a pelvis injury along with a torn hamstring tendon but I still join you and do what movement I can. You have helped me so much. Blessings to you every day
Just a couple of things I wanted to say for a while, but with TEND Her 2.0 I want to do it now as there is so much beautiful energy around this program that I wanted to add to this flow.
Betsy, I love the singing bowl imagery! The sound of that thunk from the filled-up bowl was so representative of how I felt when I burned out. You are such a beautiful channel and I am blessed to have you as a soul sister.
This course is so wonderful but really painful. I am having a hard time communicating with my friends & having major disagreements when I am listening to my heart and setting up my new boundaries. I am so lucky to have a wonderful support system and good modeling as I become a stronger & healthier person. Life is chaos thank goodness my work and my inner landscape are solid.
I feel so fortunate to have stumbled across Betsy and am truly grateful for everything she provides to those of us on our discovery & healing journeys. So much admiration for Betsy and her work.